For large moving projects or heading out to the oil fields around Vernal and Roosevelt, a truck rental is essential. All-terrain capability meets spacious cargo-carrying capabilities with Allsave Car Rental Utah's high-quality vehicles. Contact us today at (435) 789-4777 for more information on our truck and car rentals, or reserve your vehicle online. We look forward to serving you at our convenient airport location.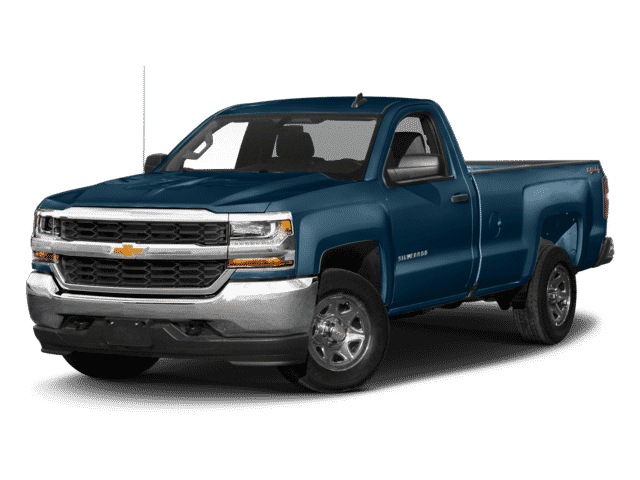 Truck Rental
½ ton or ¾ ton Chevy Pickup
4- or 7-passenger seating
Regular or Crew Cab
AM/FM radio
Automatic transmission with overdrive
Truck Rental Uses
If you're coming to Vernal for business, we have a variety of rental trucks, allowing you to choose the one that best suits your needs. Regular cab pickup truck rentals can hold up to four passengers, while crew cab trucks have the larger capacity of seven passengers. Unlike other rental companies, we have rentals that are specifically meant for all-terrain driving—perfect for driving around the oil fields, or exploring the more remote corners of the Utah wilderness. If you plan to be driving the truck off-road, contact us for details and restrictions.
Renting a truck is also a good choice for many projects that involve transporting materials from one place to another. Moving from one home to another becomes much simpler when using a truck, as does event setup, furniture and appliance delivery, and project supply transportation. Allsave Car Rental also offers a variety of van rental options, which can hold a similar amount of cargo.
Reserve a Truck Rental in Utah!
The Allsave Advantage
We at Allsave pride ourselves on having the best rental deals in the Vernal area. Here are just a few of the policies that set us apart with our car, van, or truck rentals:
Long-Term Rental Discounts: If you're planning to stay in Utah for a longer period of time, we'll give you a discount on your rental rate. Furthermore, rentals of a week or longer come with unlimited mileage.
Insurance Rentals: If your own truck is in the shop after an accident or other mishap, we'll get in contact with your insurance company and work with them to ensure you can still get around until repairs are completed.
Airport Rentals: With our location at the Vernal Airport, picking up your rental is a breeze. An airport rental lets you step off the plane and straight into your truck.
And more! Our diverse fleet allows us to always have a rental available for our customers, and we even rent to drivers under 25.
For high-quality car, truck, van, and SUV rentals combined with experienced customer service in the Roosevelt and Duchesne, Utah, or Dinosaur and Rangely, Colorado, areas, look no further than Allsave. Contact us today at (435) 789-4777 for more information on our rental trucks, or make a reservation online.