Are you moving across town? Or do you need to haul bulky equipment, luggage, etc.? Either way, All Save Car Rental Utah offers great rates on cargo van rentals and pickup truck rentals. Whichever option you choose, you will enjoy great rates, excellent customer services, and plenty of space to haul your items safely.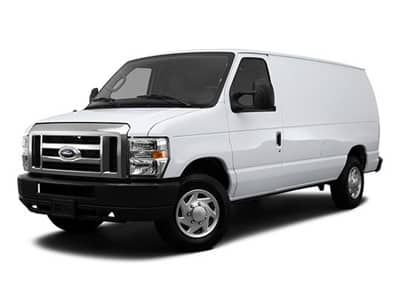 Benefits of a Truck Rental
For moving or hauling equipment, pickup truck rentals are a popular choice. Our truck rentals seat four to seven passengers, providing plenty of room to haul people and/or cargo within the protection of the cab. The bed of the truck is also useful for hauling large items like appliances and furniture. Plus, with our 1/2 ton and 3/4 ton towing options, you can easily increase your hauling capacity by towing a trailer.
Benefits of a Cargo Van Rental
Whereas truck rentals offer power and versatility, cargo van rentals provide an extra layer of protection for your cargo. Our van rentals seat two passengers and have sliding doors, making them ideal for local moves, street parking, and hauling equipment. Cargo vans also come equipped with rub rails and tie downs to keep your items secure during transport.
How to Choose?
Should you rent a cargo van or a truck for your next move? We find that for many folks, cargo vans are easier to maneuver than a truck and offer protection from the elements. Additionally, cargo vans tend to be the better choice if you need to move fragile items that need extra protection. Pickup trucks, though, are versatile and powerful, making them a good option for hauling materials and for all-terrain driving.
Reserve a Rental
For more information about our cargo van and truck rentals, contact our office at the Vernal Airport at (435) 789-4777.  In addition to providing high-quality car rentals and experienced customer service, we also offer long–term rental discounts, insurance rentals, airport rentals, and more. To secure your rental vehicle, make an online reservation with Allsave today.